FFKM Blazer O-ring S2
NICHIAS has developed a new high-performance steam resistant o-ring - BLAZERTM S2. Existing perfluoro-elastomers are struggling to handle vapour, hot water and a wide range of chemicals (e.g. amines, esters, ethers, ketones, acids, bases, hydrocarbons and chlorinated solvents).
BLAZERTM S2 was developed as a prime sealing solution which offers reliable performance against all of the above even in rapid decompression environment.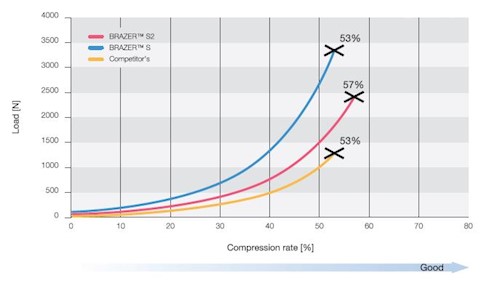 With all these characteristics, BLAZERTM S2 is the right FFKM part for devices including valves, pumps, turbomachinery, coating machines, centrifuges, agitators, analysers and reactors. With increased reliability, it also reduces maintenance costs. 
For more information, feel free to read the technical report below, fill in the contact us form or give us a call.
---
Document Downloads
Click on the document image below to open/download the PDF
Other things you may not know?